No matter what industry you're in, safety is always a top priority. Southern Supply & Safety is proud to be a trusted retailer of safety supplies in Panama City, FL. We serve workers across a broad range of industries, delivering personal protective equipment (PPE) designed to keep you safe, while allowing you to get the job done right.
From basic equipment like hard hats and gloves, to ear protection, fall protection, harnesses and a full scope of specialty apparel, we've got it all. And, if we don't have what you need, we'll be glad to order it for you! Our experts have intimate knowledge of everything we sell, so you're guaranteed to get exactly what your job demands.
Safety Equipment
Some safety equipment is standard, regardless of what industry you're in. Things like ear protection, reflective vests and hard hats in Panama City, FL have a place on any jobsite, regardless of the work being done.
For all these items and more, we're your foremost destination.
Stop in and browse our complete selection of personal safety equipment, including:
Ear plugs
Fall protection
Hard hats
Harnesses
Reflective vests
Safety glasses
Apparel Items
Safety apparel is a must-have. Not only do you need quality materials, you need equipment designed to fit you! It should be as comfortable as it is protective.
To ensure you're getting the right materials, make the trip to Southern Supply & Safety.
We bring you the following and more when it comes to safety apparel:
Coveralls
Gloves (welding, cut-resistant, heat resistant, leather, driving)
Paint sundries
Raincoats
Rubber boots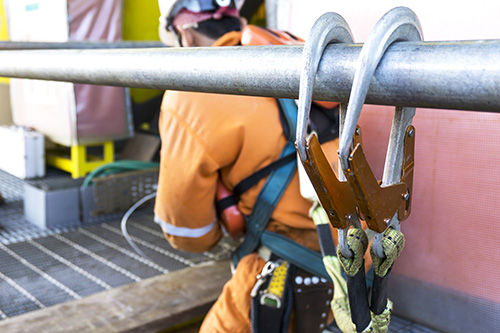 Stay Safe on the Job
There's no substitute for safety. Whether you're welding, working on the road or making your living working with your hands, Southern Supply & Safety has the personal protective equipment your job demands.
Contact us today at 850-872-9691 to learn more about our selection or to request a special order for PPE supplies.