With the right tool in your hand, there's no stopping you from doing a great job! But tools can be expensive and hard to find—especially if you need a specific type or brand. Southern Supply & Safety aims to make it easy for workers to get the tools they need.
We're the region's favorite destination for tool wholesale in Panama City, FL. Regardless of what you're looking for, we've got it or we can get it for you fast!
Our Tool Selection
From specialty tools to contractor-grade hand tools in Panama City, FL, our inventory is robust, designed to meet the expectations of a broad range of workers. We cover all of the major trades and take immense pride in knowing the tools we sell, so we're able to answer your questions about the tools you're considering.
Some of the many options we stock include:
Abrasives
Drill bits
Grinders
Grinding wheels
Hand tools
Power tools
Sandpaper
Accessories
In addition to tools, we also have a strong inventory of accessories and peripheral equipment. Our inventory addresses a wide range of needs, whether you're in construction, working in a fabrication environment, delivering janitorial services and more. Count on us to serve your needs and make sure the products you're getting are exactly the ones you need to complete your work. Some of the many accessories we offer include:
Absorbents
Coolers
Janitorial supplies
Rags
Respirators
Roofer kits
Tapes (electrical, plumbing, duct, masking, package)
Gloves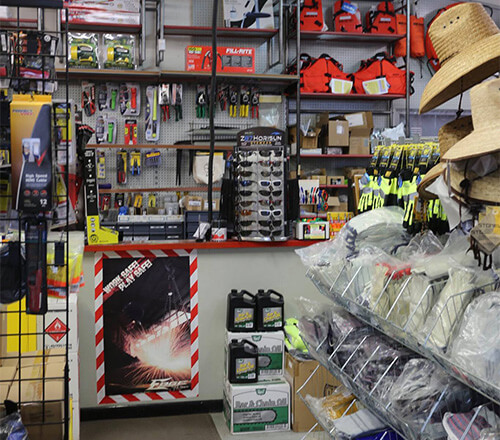 Get the Supplies You Need
It's impossible to do a good job without the right tools. Regardless of what your job calls for, we'll supply the tools you need to produce results. Come to us for welding equipment, hand tools, fabrication equipment, contracting tools and much more!
Contact Southern Supply & Safety today at 850-872-9691.